Our general Pest Control service includes treatment for common household invaders such as:  roaches, earwigs, silverfish, centipedes, millipedes, spiders, scorpions, carpenter bees, carpenter ants, rats, mice, and all species of ants.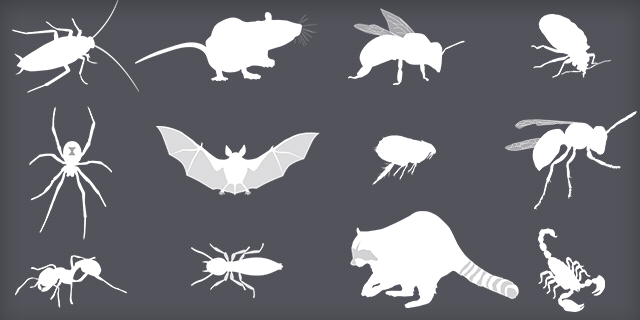 We always treat the interior of your home including all plumbing areas, kitchen cabinets, baseboards, behind refrigerators, dishwashers, window seals, and doorways. Also included in the initial treatment is a 10 ft perimeter power spray, at customer's discretion. We also service exterior weep holes, eves, roof vents, a/c lines, utility lines, and all entry points where insects may enter your home and crawl spaces where applicable.
One-time services include a 10-foot perimeter power spray (including plant, shrubs within 10ft perimeter).
If you sign onto Elite's annual service agreement your contract will also include one free termite inspection once per year. Contract customers also get additional services at discounted rates. And, since this is an "annual" service agreement the service is guaranteed for a whole year, as long as the quarterly installment payments and service cycles remain current. If a payment or service cycle is missed, a new initial and additional service fees will apply at that time-period's rate.